ImgBox¶
ImgBox, or the "light box", is a built-in function. MDx has a simple ImgBox, which can be enabled only by opening relevant options in the theme settings.
ImgBox does not apply to every picture in the article, but only works on pictures wrapped in links to themselves. To do so, you just need to set "Linked To" attribute to "Media File" while inserting the picture.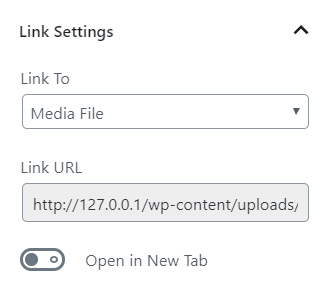 Other light box plug-ins
With ImgBox is enabled, ImgBox may conflict with other light box plug-ins. To use them, you need to disable the built-in ImgBox first.